Heritage Woven Wire Gates and Wire
Heritage Woven Wire and Woven Wire Gates, installed around Melbourne, Delivered Australia Wide.
We fabricate woven wire gates following the original Cyclone Wire companys designs of the 1920s. The woven wire and woven wire gates are sturdy and light, suitable for climbing on by dogs and children. We use galvanised frames and woven wire, stainless steel scrolls and bronze welds to protect the gates against rust. They are then powder-coated to a colour of your choice. We also stock and supply Heritage Woven Wire. You can order heritage woven wire and woven wire gates from us with the confidence of knowing we have delivered hundreds of woven wire gates to every corner of Australia.
Please provide:
Gate Style (see below)
Gate Opening ( gap between posts.) We will allow 55mm for hinges and latch provided.
Gate Height (between top and bottom bar).
Gate colour (Must be a Powder-coat colour.
See standard colours below, or the Dulux powder coat colour card HERE).
Arrangement. (single, double 1/2-1/2 or 1/3rd-2/3rds).
Woven Wire: Height, length and colour.
Your name, address, mobile phone number and e-mail.
Ring or e-mail your needs and we will send a quote by e-mail for your approval. Please check the sizes.
Terms are 1/2 deposit, balance within 7 days of delivery. We take Visa and Mastercard, bank transfer, cheque or cash.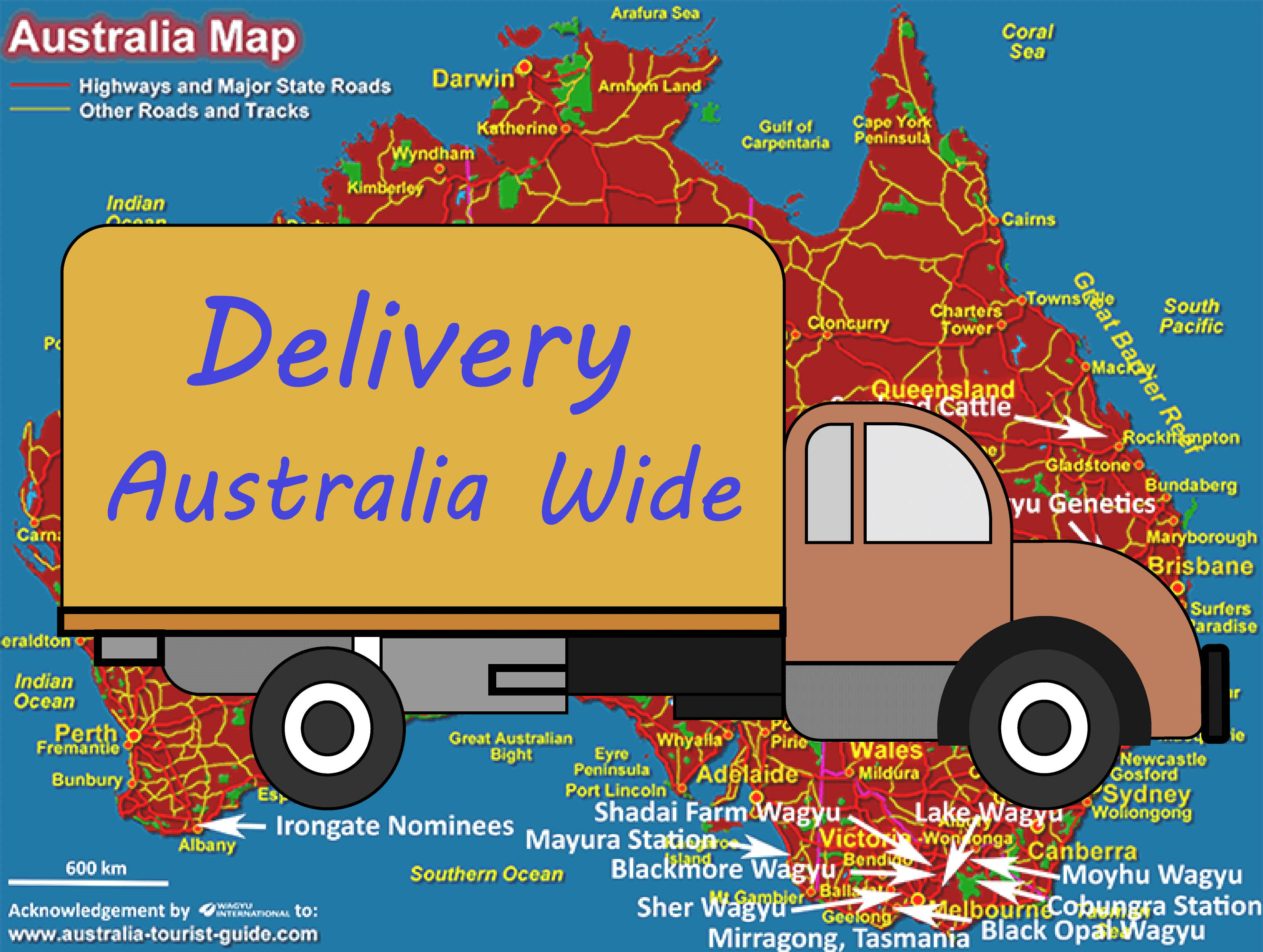 "Dear Dave,
Thank you so much for all your assistance with the ordering and delivering of the heritage wire and gates.
We were unable to find anyone in Perth to supply us with this style of fencing and have been very impressed with how easy you made the purchasing for us. Our builder has finished installing the fence using the guidelines available through your website and we are just thrilled with the results.
We have had so many people stopping and commenting on our front fence and new gates – it has become a real talking point in our neighbourhood. We have highly recommended your website and services and excellent follow up.
Regards, Josie and Patrick Sullivan
Mundaring, WA."
Dave - the gates have arrived and look beautiful. Should be perfect fit. Thanks for making this such an easy process. Have done a direct deposit into your account.
Rhonda
Woven Wire Gate Style

Pedestrian Gate price
(1000mm opening)

Driveway gates price
(3000mm opening)

Picture
Armadale (usually in stock)
$480
$1190
Brunswick
$595
$1487
Camberwell
$550
$1375
Darebin
$660
$11650
Elsternwick
$595
$1487
Fairfield
$440
$1100
Gardenvale
$550
$1375
Sliding gate
Sliding gates have wheels,
wheel housing and roller
guide fitted, and come with
ground track and rollers.
Add $495 to gate price

Woven Wire

1100mm gal wire
usually in stock

Heights:


950mm, 1100mm, 1250mm.

Rolls come in lengths
of up to 21 metres.

Powder coated: $57 per metre

Galvanised $ 44 per metre
Latch, hinges and drop bolts are provided. Gates and wire are wrapped for delivery.
Sizes and availability
We stock standard size Armadale pedestrian and driveway gates, so you can usually buy these items immediately. Allow 3 days to powder-coat.
We fabricate all gates in our factory, so you may have any height and width. Gates larger than the standard size will be charged extra on a pro-rata basis. Allow 2-3 weeks for powder-coated gates and woven wire.
Woven wire comes 950, 1100 and 1250mm high and comes in rolls of up to 21 metres long. It is easy to cut with bolt cutters or angle grinder.
We stock 1100mm high galvanised woven wire, so this is usually available immediately.
Delivery: Melbourne $55 by courier. Country Victoria, Adelaide, Sydney and Brisbane: $75 per item delivered to your door. Elsewhere $110 per item.
Installation:
Gates are easy to hang with coach bolts or roofing hex head screws. You will need a drill and drill bits, and a hex head bit or socket set. You can drill into wood or steel, or use Dyna-bolts with a masonry drill for brick.
Woven wire roll
1100mm high x 20 metres

Brunswick gates can be up to 2000mm high
Electric Gate Motors
for Automatic Driveway Gates
Gates come with latch, hinges and drop bolts
2 way catch
Woven wire and gates wrapped and ready for shipping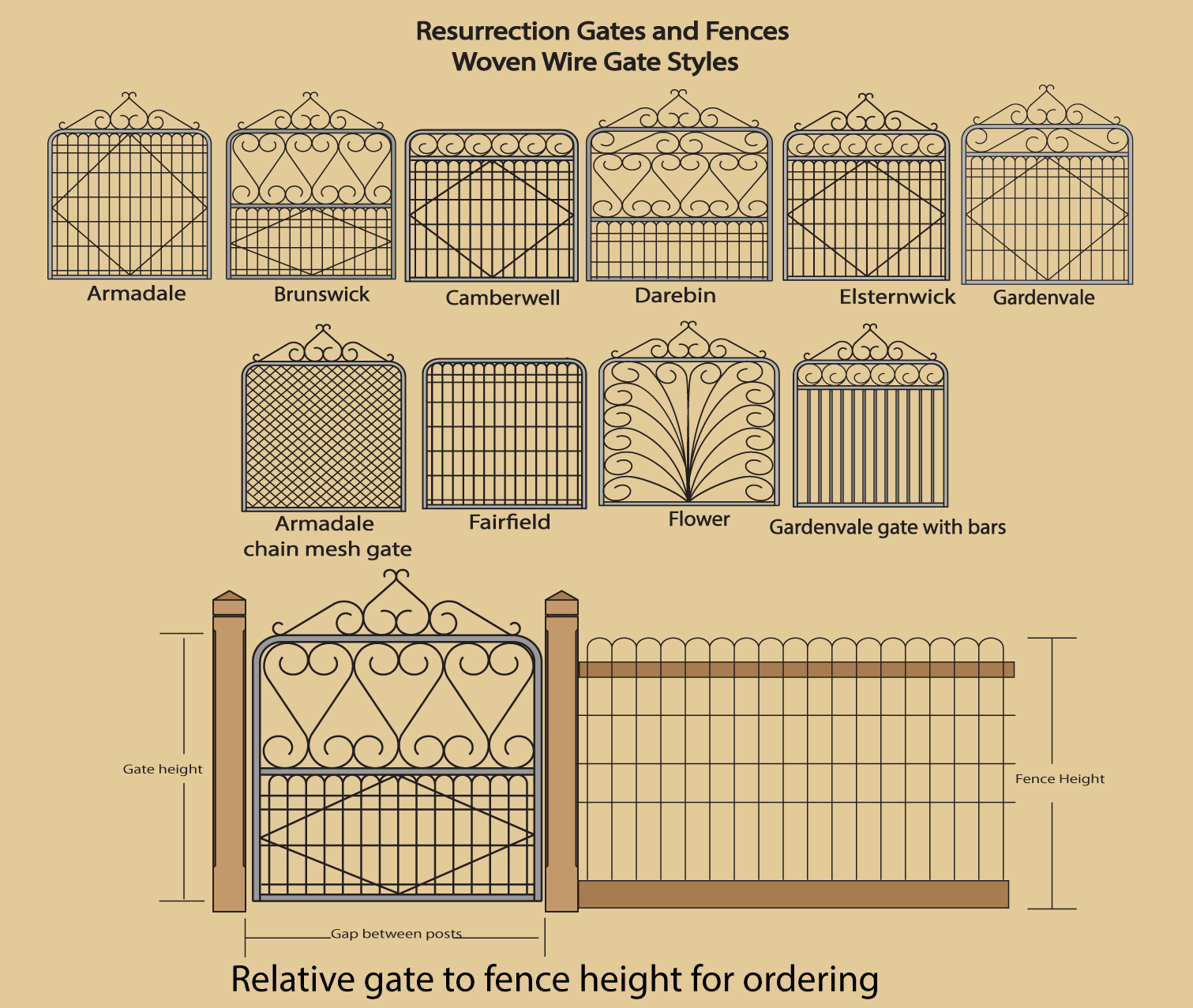 Heritage Woven Wire and Woven Wire Gates, installed around Melbourne, Delivered Australia Wide.
Call: 0403 816660 for more information or email us: enquire@resurrection.com.au